Topics and Promoted Values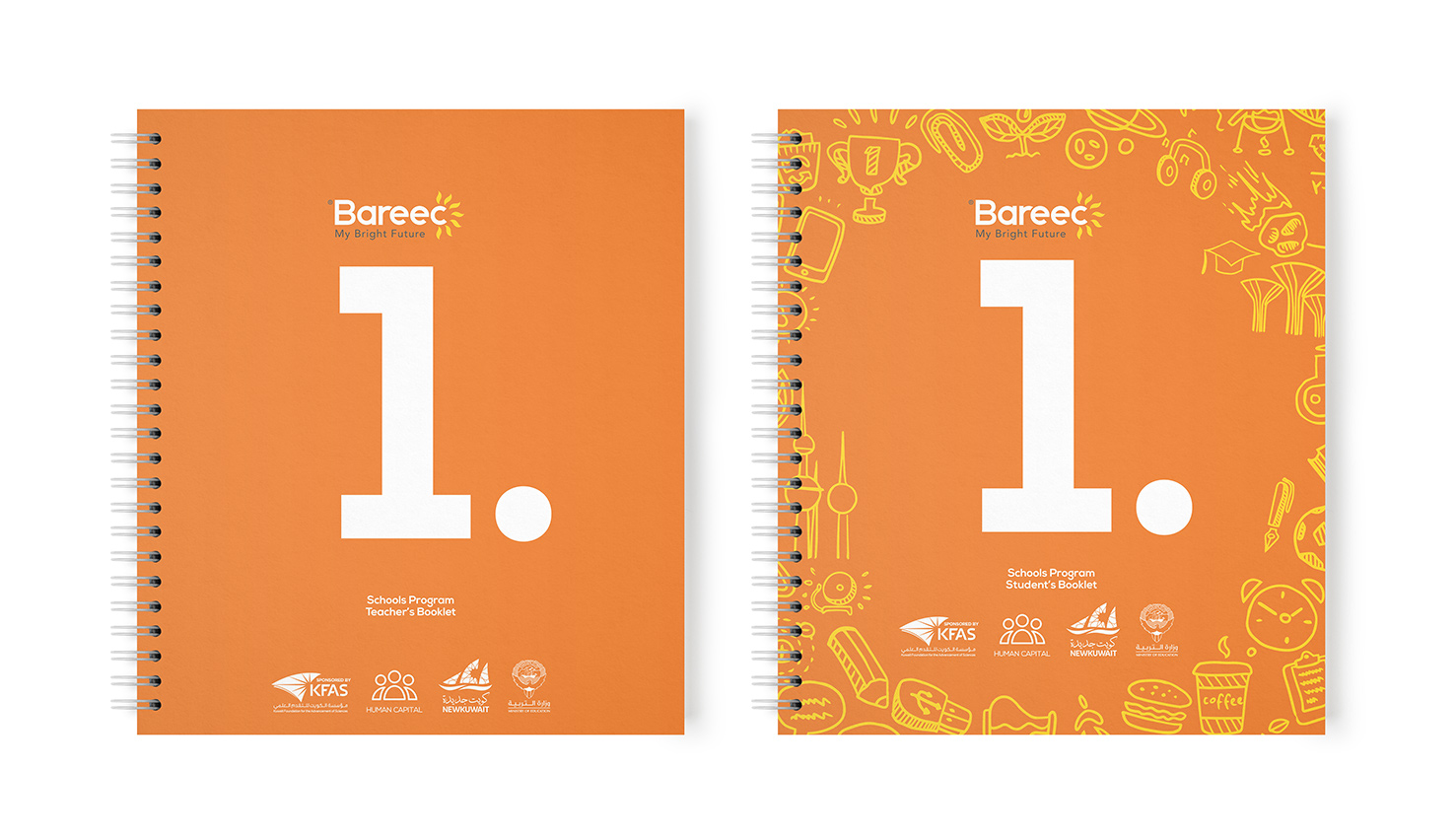 Teachers' Booklet & Students' Booklet
Bareec Booklet 1
1. What you think makes you happy, probably doesn't
An introduction to the concept of Positivity and true happiness.

2. Watch where you're looking
Noticing and enjoying positive things in life.

3. Do Good
Realizing the value of giving and doing good.
4. Ask Them
Recommunicating with family members and feeling a sense of belonging.
5. Plan a great day
Planning, setting goals and striving to achieve them.
6. Cool glasses; too bad they're wrong
Retrieving positive situations that were used to solve problems in the past, and rethinking of solving problems in a positive way.
7. Get moving
More movement and physical activity in daily life.
8. Good news, please
Positivity enhancement.
9. Awesome Kuwaiti, right here
Role Model… Good Example.
10. You got this
Enhancing self-confidence and self-efficacy.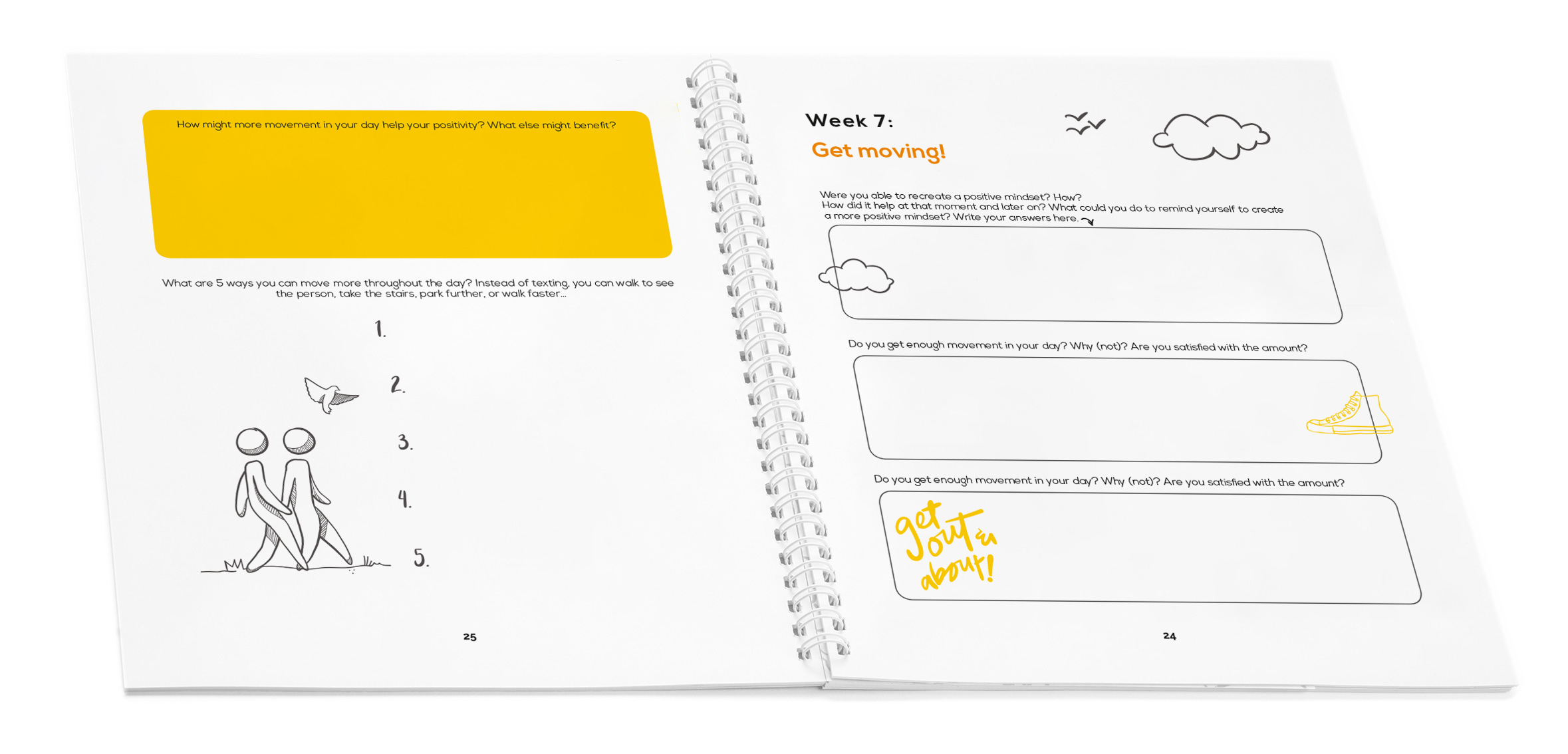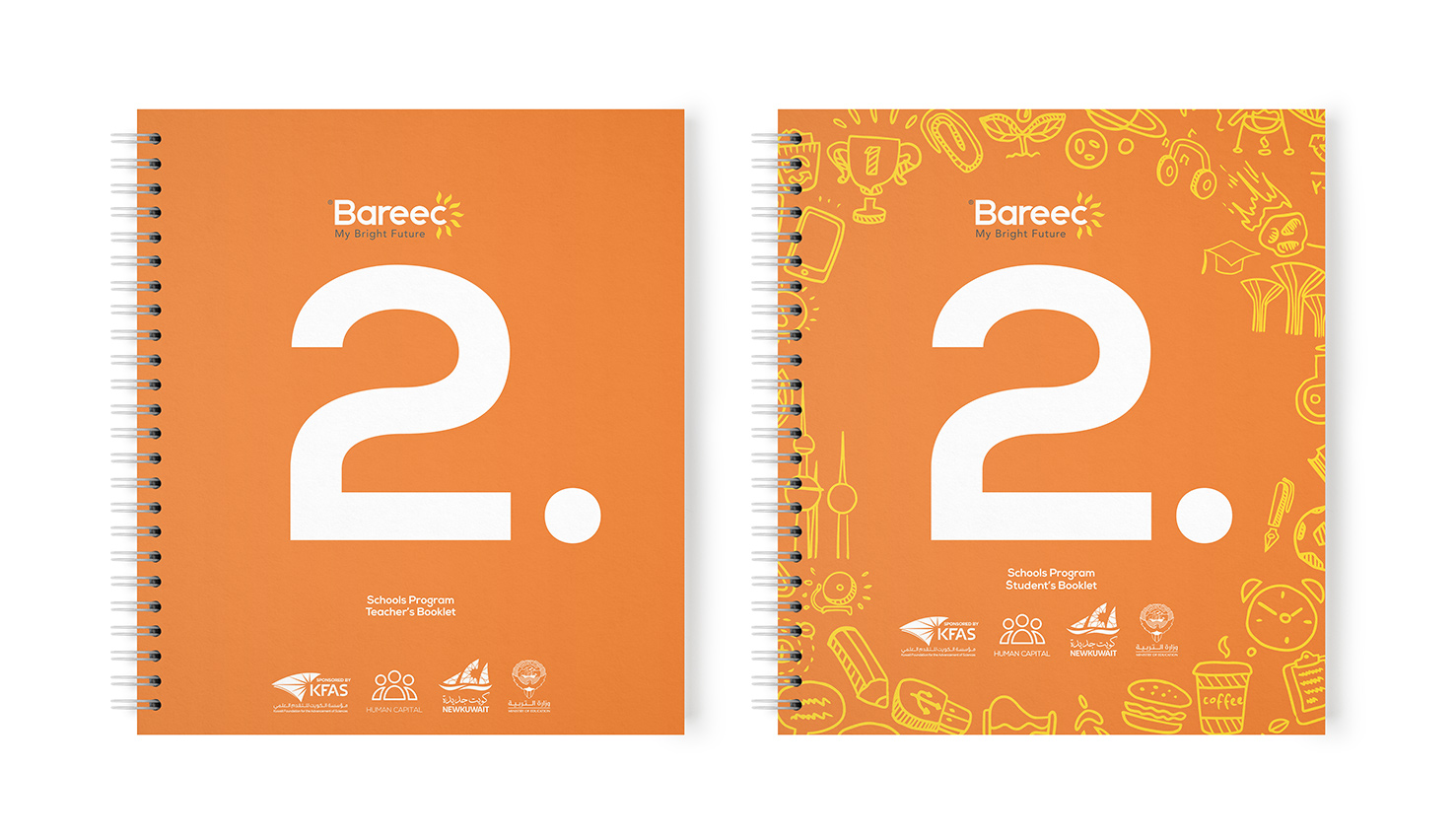 Bareec Booklet 2
1.
Grow up, thank your parents
Expressing gratitude and thanks to the family.
2. Where are they? Where are you?
Encouraging communication with old friends and family members.
3. Hello human
Acting humanely towards others.
4. Highlight of the week
Listing most important experiences and positive achievements during the week.
5. Conversation stations
Building a culture of social trust by talking to others.
6. Recall one
Promoting positive attitudes and feelings, such as love, joy, interest, gratitude and optimism.
7. Bring one thing
Developing social behavior and providing positive contributions and aid to others.

8. Dear me
Enhancing self-confidence.
9. It's yours too
Appreciating the role of administration, teachers, workers and social activities in school.
Letting go for self-relief and empathy for others.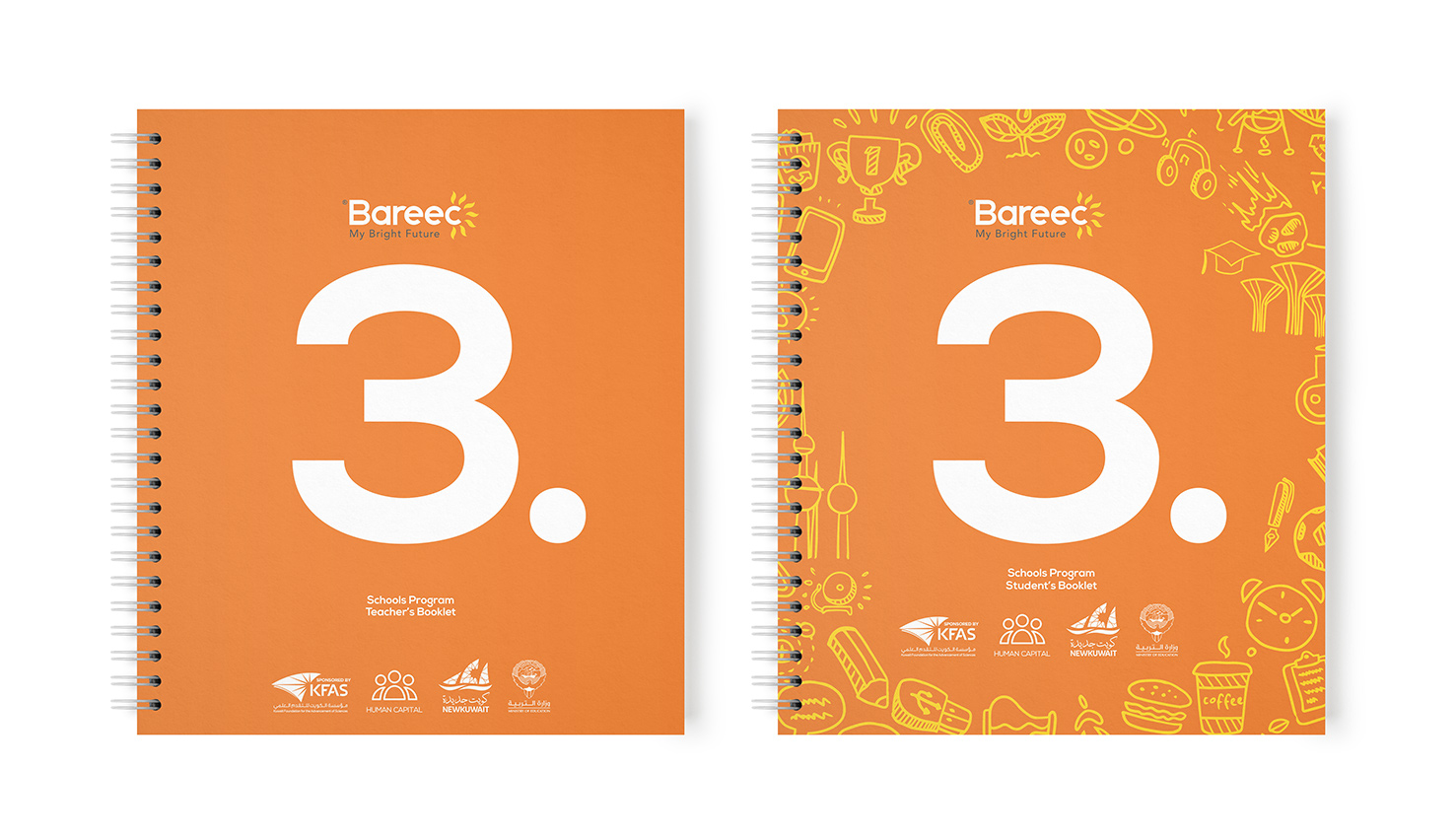 Bareec Booklet 3
1. Your best you
Self-improvement through developing skills and aptitudes.
2. Disconnect
Raising the value of time in better investments.
3. Track your numbers
Overcoming negative impact by doing at least three positive actions.
4. Pick 3 for free
Counting blessings and being grateful.
5. Take it elsewhere
Restoring vitality and practicing new activities, such as drawing or hunting, with family members.
6. Don't lie on the floor
Focusing on sleeping, drinking water, and eating meals.
7. Give 10
Promoting social communication by complimenting teachers, family members and friends by saying their best qualities.
8. Throw your own party
Initiation of creating social networks to benefit from the experience post-graduation.
9. Make it as bad as you can
Promoting optimism and being ready to confront life difficulties.
10. Mindfulness: Be here not there
Overcoming mental distraction and being fully present.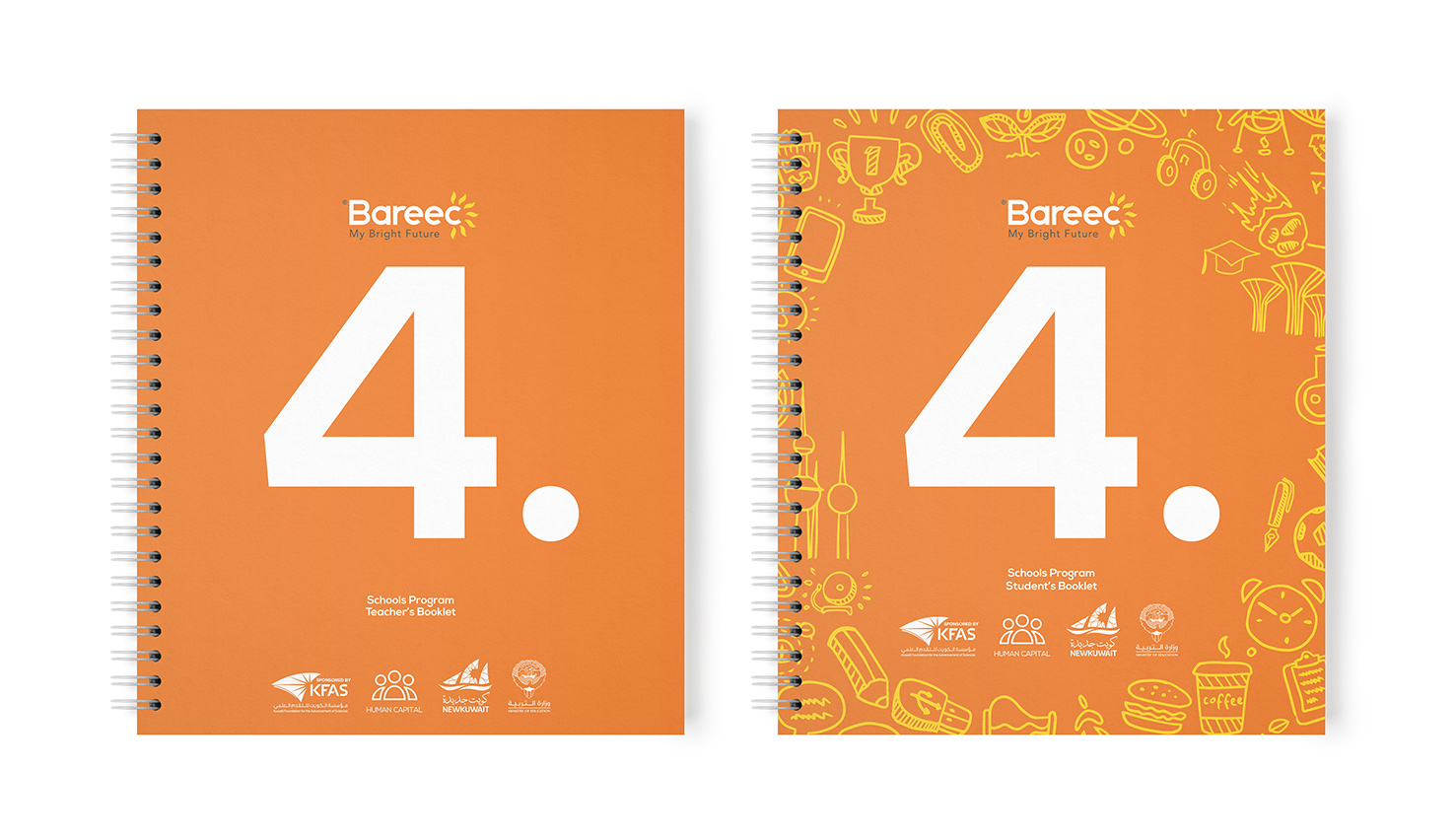 Bareec Booklet 4
1. Go to sleep, already
Getting enough sleep to improve mood.
2. Are you living well?
Promoting meaning, goals and values in life and strengthening bonds with God Almighty.
3. Why not now?
Thinking seriously about setting up a small business (initiatives).
4. Remove it
Counting and appreciating blessings in life.
5. You're smart
Self-esteem and focusing on good traits.
6. Notice your face
Promoting positivity and investing time for what is beneficial.
7. Notice and tell
Writing letters of appreciation to others for their efforts; empathy and kindness.
8. Direct your movie
Taking control over emotional conversations.
9. Grades (don't) matter
Putting more importance to character building.
10. Getting in Positivity's way
Identifying personal responsibility for change and self-imposed barriers to change.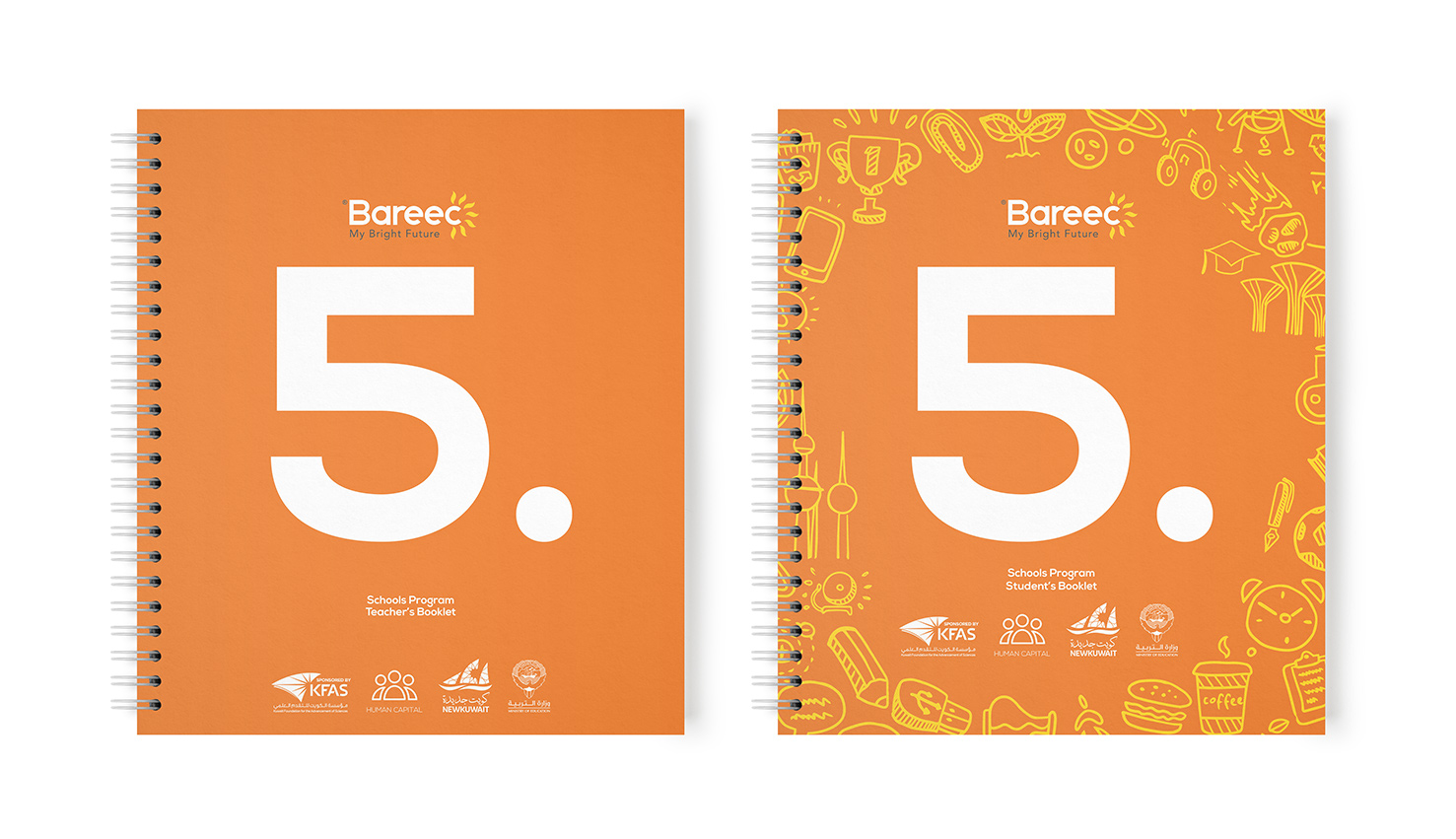 Bareec Booklet 5
1. School life: Take part
Encouraging participation in school activities and volunteering.
2. Take a vacation
Planning positivity acts as daily vacation to rejuvenate.
3. Stop comparing: Just be you
Self-balance and confidence.
4. Savoring small surprises
Appreciating feelings of joy and happiness, even if they are small.
5. Compare to contrast
Comparing with worst scenarios to achieve life satisfaction.
6. Shorten your view to "Last"
Appreciating every present moment of life.
7. Seven Candies, coke or carrots?
Promoting positive practices.
8. Hope & Success Board
Promoting success moments and appreciating supporters and assistance.
9. Tell your kids
Reviewing past events and benefiting from experiences.
10. What is your purpose?
Identifying purpose and striving to achieve goals.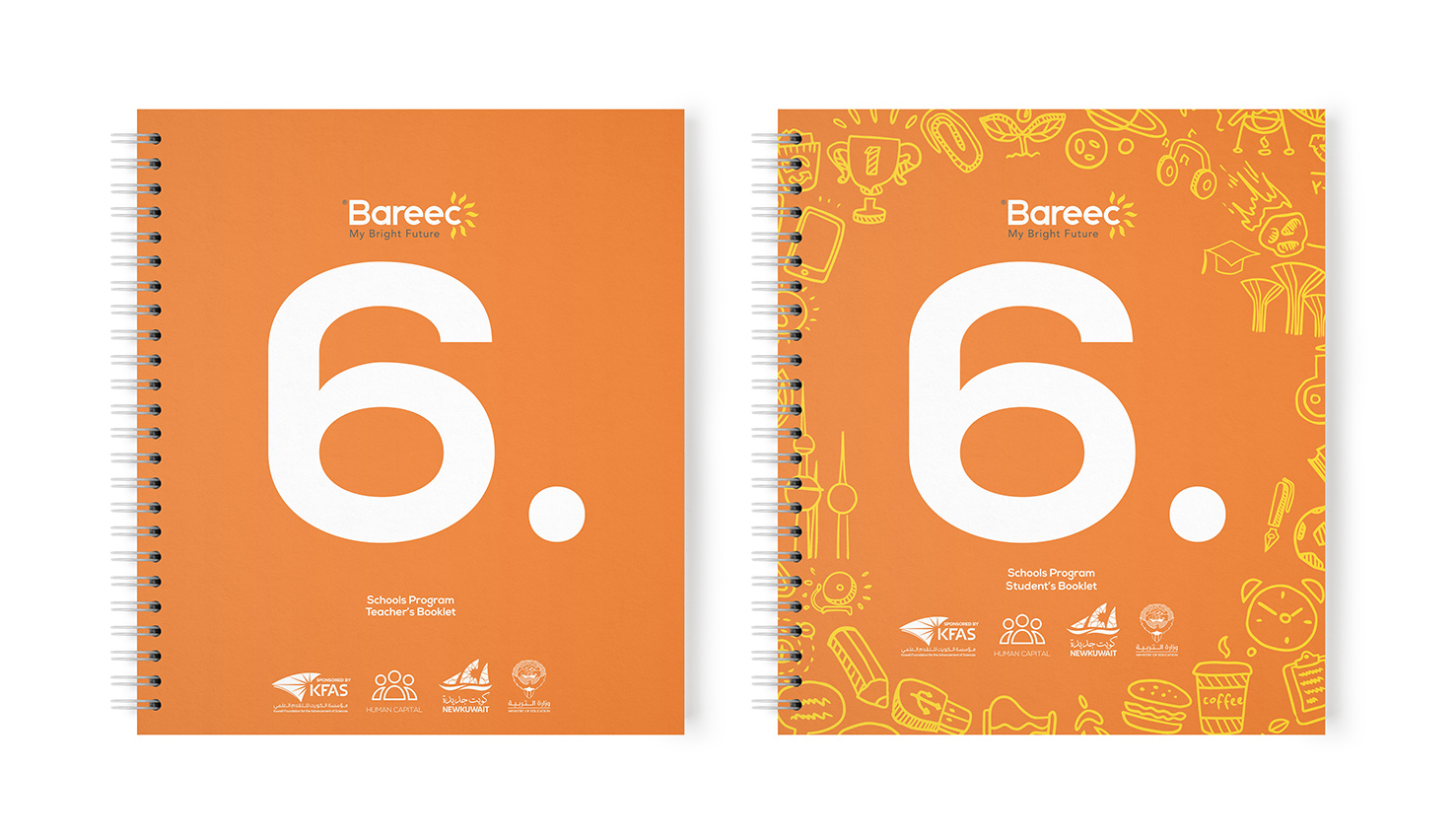 Bareec Booklet 6
1. Make your own luck
Using strengths of the character, and focusing on importance of grounding and strategies
2. Can you draw?
Developing greater sense of humor and playfulness.
3. See it from their side
Using perspective taking and learning to make situations based on attributes for others.
4. Give it up, if you want to love it
Countering adaptation by suspending preferred pleasures and activities.
5. Ever heard of Museopathy?
Encouraging arts, history and culture as a source of wellbeing.
6. Just go away
Reducing negativity by mindfulness.
7. At your most competent
Visualization at most competent and learning skills to manage situations.
8. Developing compassion 1
Compassion to neutral people and understanding their feelings.
9. Developing compassion 2
Compassion to people we know and understanding their feelings.
10. Dr. Feel good says…
Self-compassion and planning for positivity.
.